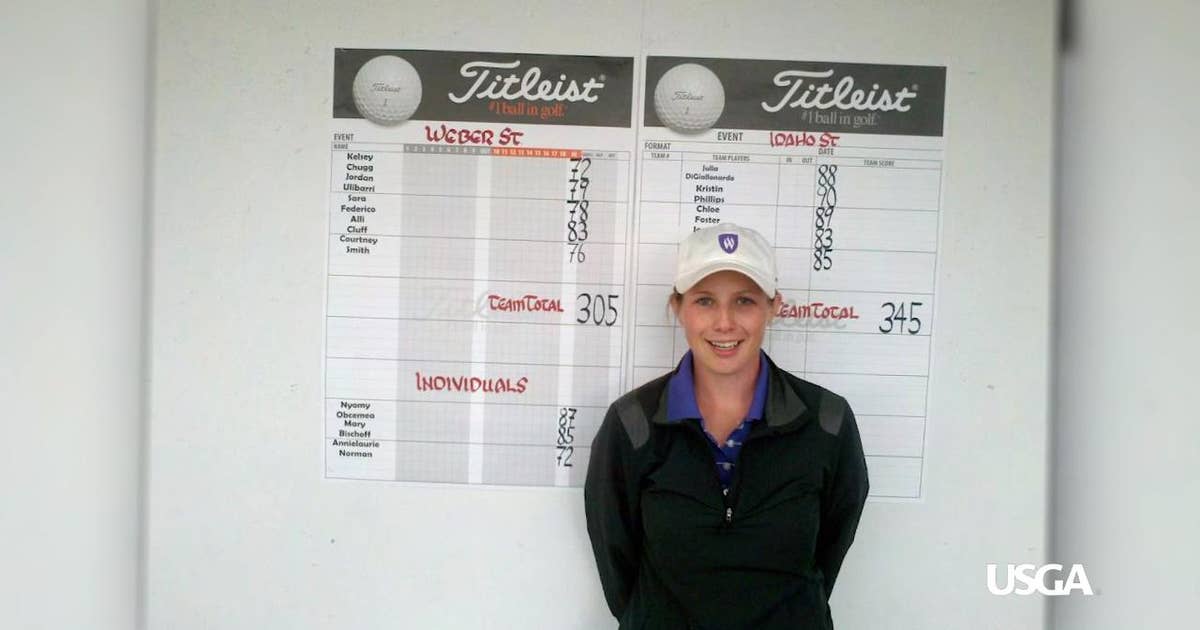 KELSEY CHUGG: The game of golf is so important to me. I don't know where I'd be without it. I didn't have– I don't come from money. I don't have much and just having golf and a purpose and something to do with so important to me. And it kind of is my life now, obviously. I work in the business and I play every day. And that's kind of my– after work when I go play, it's like my zen space. And I don't know what I'd do without this game.
So I'd go live in Utah for the summers with my grandparents. And it's actually my great-grandma's nephew– he got me into golf. He picked me up a couple days a week and take me out to some local courses. And we'd just go out and have a good time. And I'd go play in a junior league at one of the local, family-owned courses. So I had a lot of good memories of Utah golf and then– in the summertime. And then in– when I would go to high school is when I started playing competitively on the high school golf team in Phoenix.
So I ended up in Oklahoma at Redlands community college. I had a good friend in Phoenix whose parents sent out a mass email to college coaches for me. And I ended up going out with my friend. She had a tournament in Oklahoma that summer and we took her RV out. And I played a tournament there and met the coach and made the decision to go out and play there. And I stuck there for two years before I went up to Weber State in Utah.
I work for the Utah Golf Association. After college, I was going to turn professional. And I held off for a few months. And I got a call from Bill Walker, our executive director, saying they had an internship opportunity. And I decided to take it, just for more experience. And I really ended up liking working there. I got to get some experience with championships, handicapping, membership, and marketing. And I had a great experience. And so it worked out that one of the full-time staff moved on and a position opened up after my internship. So I've stayed on board with them.
I think biggest lessons I've learned are being honest– you always have to be honest when you play this game; being patient– because I tend to get impatient a little bit, so I have to slow myself down; and then just some of the friendships I've taken away from the game– I think it's incredible how you can meet people from all walks of life and just make friends that you would not have met in any other sport or doing anything else.